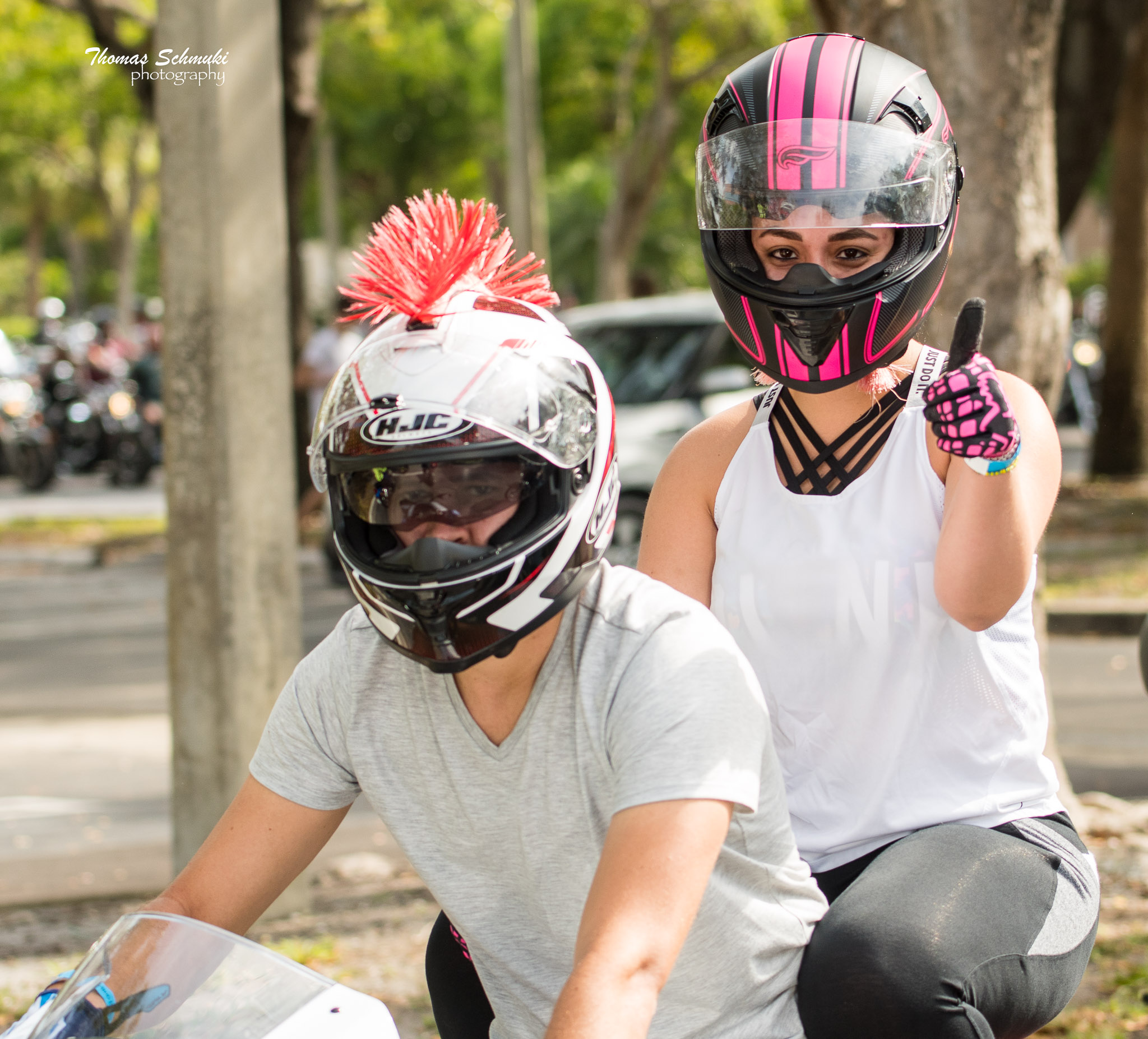 Ride for Meadow Pollack and 16 others who lost their lives on Valentine's Day in Parkland Florida.
I decided to participate in this ride because my 18 year old daughter Allison brought it to my attention. I thought I would bring along my camera just in case there were some special photography opportunities there.
The event was organized to meet at the Palm Beach Harley Davidson, have breakfast and ride (motorcycle) to the Pollack's house in Coral Springs for "a cold one". I am not sure how many people attended, but it seemed like 600+ attendees maybe 100 or so of them were Motorcycle Policeman supporting the event and helping the riders during their 50 mile trek from the dealership to the Pollack's house.
When I pulled my camera out at the dealership, people seemed to naturally gravitate towards me and want their picture taken. I keep mentioning that many feel very comfortable asking me to take their picture. I love that sooooo much! There were of course other photographers there, news crews there, newspapers and magazine coverage, you name it. I had a blast and would like to thank the dealership for not kicking me out with my camera in hand and especially all those who supported this fantastic cause.
I am sure there were many famous people there not including the world famous photographer Thomas Schmuki …. Some of those notables included Paul Teutul, Sr, star of the cable TV show "Orange County Choppers", and former Miami Dolphins running back Terry Kirby and chef Ralph Pagano.
Unfortunately while riding my Harley to the Pollack's house in Coral Spring my Harley Davidson had a flat tire. Thank goodness I did NOT loose control of my bike. Happend right as I was getting off the Sawgrass expressway (freeway). I therefore missed the goings on at the Pollacks house.
Included in this BLOG are a few of my photos from the event. If you were there and your photo is not here, please reach out to me, I will attempt to get you your photo.
Tom Schmuki, photographer, motorcycle lover for 40+ years, father and husband.